Coming up in 2018 we have a lot going on! We are starting to book up festivals throughout the year and we start on our "Jump Jive & Wail" UK theatre tour in Feb with dates stretching through to July up and down the UK.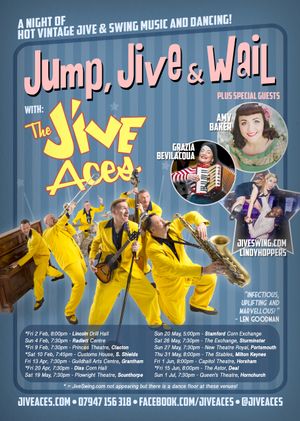 We also have the Big Jive All-Dayer with a stellar line-up on Saturday 24th Feb (CLICK HERE for full details)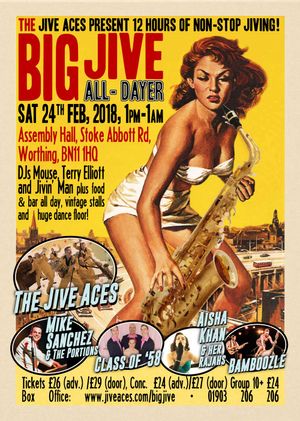 And we are also back in the USA in March with dates all up and down the West coast from WA to CA and over to DC and some in between so definitely check out the gig guide for those too!