Recently we were invited by JiveSwing.com to Bletchley Park near Milton Keynes (of Enigma code-breaking machine fame) to provide some music for the "World's Biggest Swing Dance Lesson" record attempt and, as you can see from the photo, we did it! They had 391 couples learning a routine taught by Joseph and Charlotte! 
Cali Rivilin joined us on stage and we also got to hang out with John Petters and his swing band who were also on the bill and who we used to dance to before any of us played instruments! 
Well done to everyone involved including Simon Selmon who was the "expert impartial witness" to the proceedings!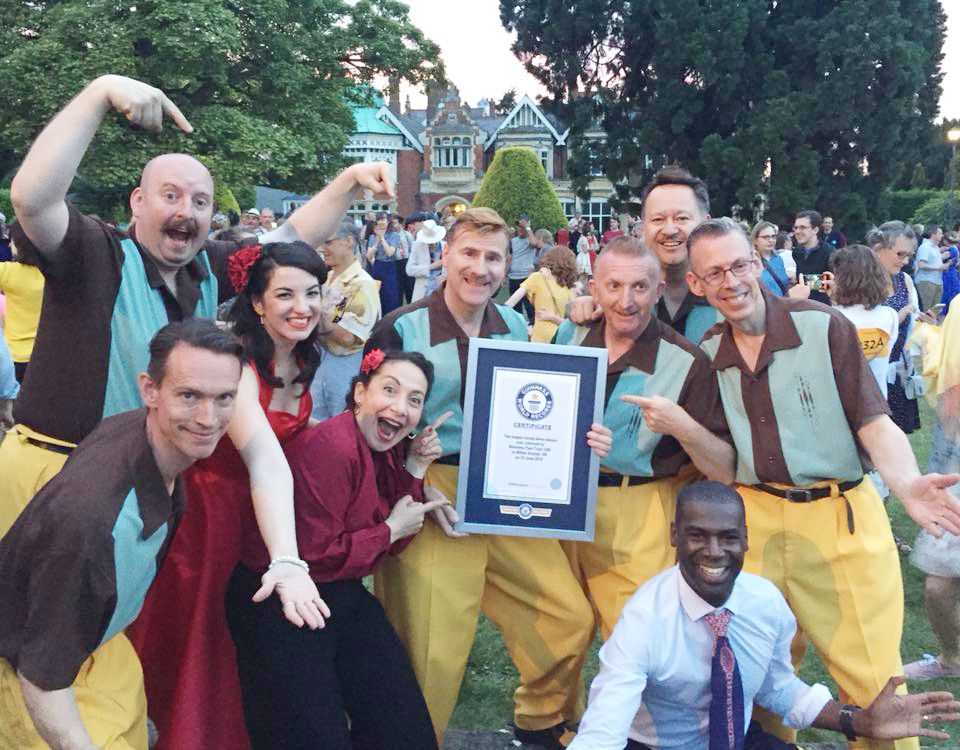 Recently, our friend Mike Read (the DJ) asked us to record a single for charity in aid of Parkinsons UK so we popped over to Mike Stock's (of Aitken and Waterman fame) who recorded and produced the single, our own version of "Music, Music, Music. 
Yesterday we invaded the Palace Pier in Brighton for a fun music video with Mike, the Satin Dollz, Lottie B and some Brighton Jivers. Look out for the single and video soon!