Our friend Rocco Buonvino has enjoyed working in the music film and television business for many years with some of the world's biggest entertainers.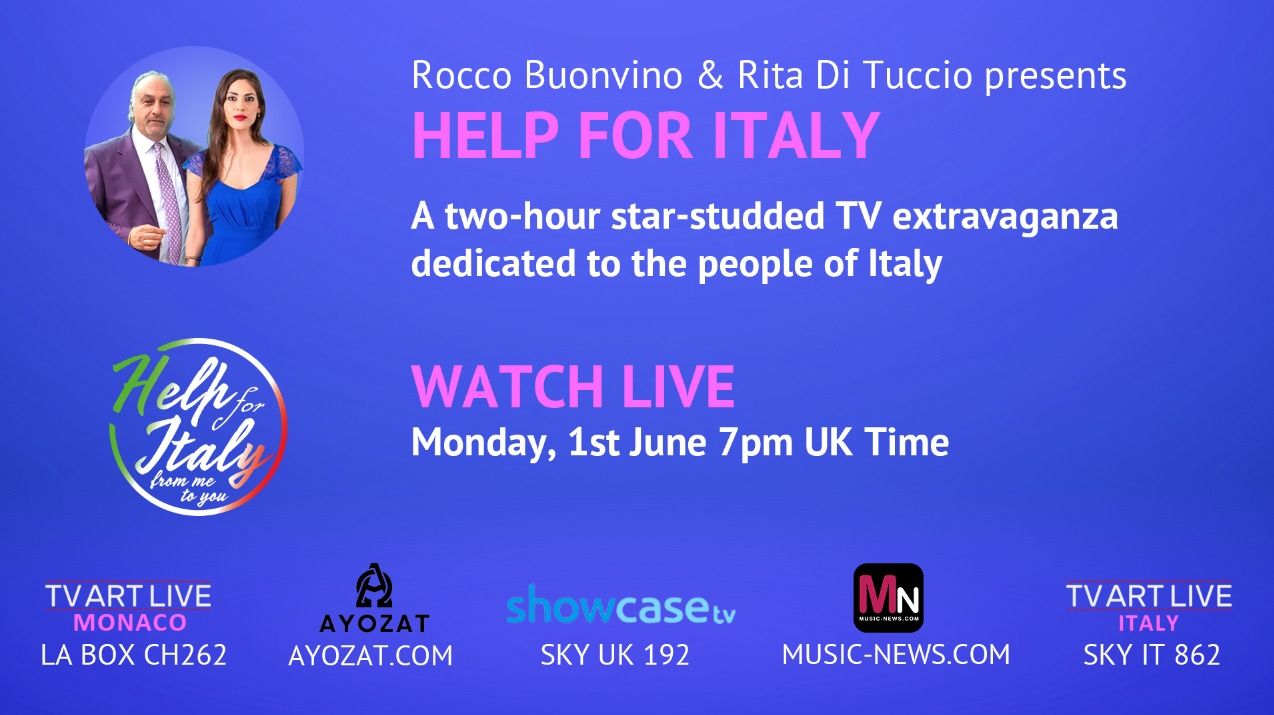 Being of Italian descent and living in London he felt obliged to play a part in showing support and love for the people in Italy who have endured so much due to the pandemic.
In Just under three weeks with a top team of producers, they have pulled together a TV tribute, "HELP FOR ITALY: FROM ME TO YOU".
This will be a hugely entertaining and heartfelt two-hour live event from London which has been inundated wIth messages of love and hope from stars and celebrities from all over the world. It is dedicated to the people of Italy as they grieve and suffer under the grip of COVID 19. There will also be live Interviews with key people in Italy in telling us their heartfelt stories.
Watch live on Monday 1st June at 7:00pm UK time on Showcase TV (Sky 192).
Check out the trailer below.