We'd just like to take a moment to wish you all a very merry Christmas and holiday season, our best wishes for a 2021 and hope that it is filled with ar more live music than this year! 
We hope you have a great holiday and we sincerely hope to see you all in 2021 when the world opens back up for business! 
The Jive Aces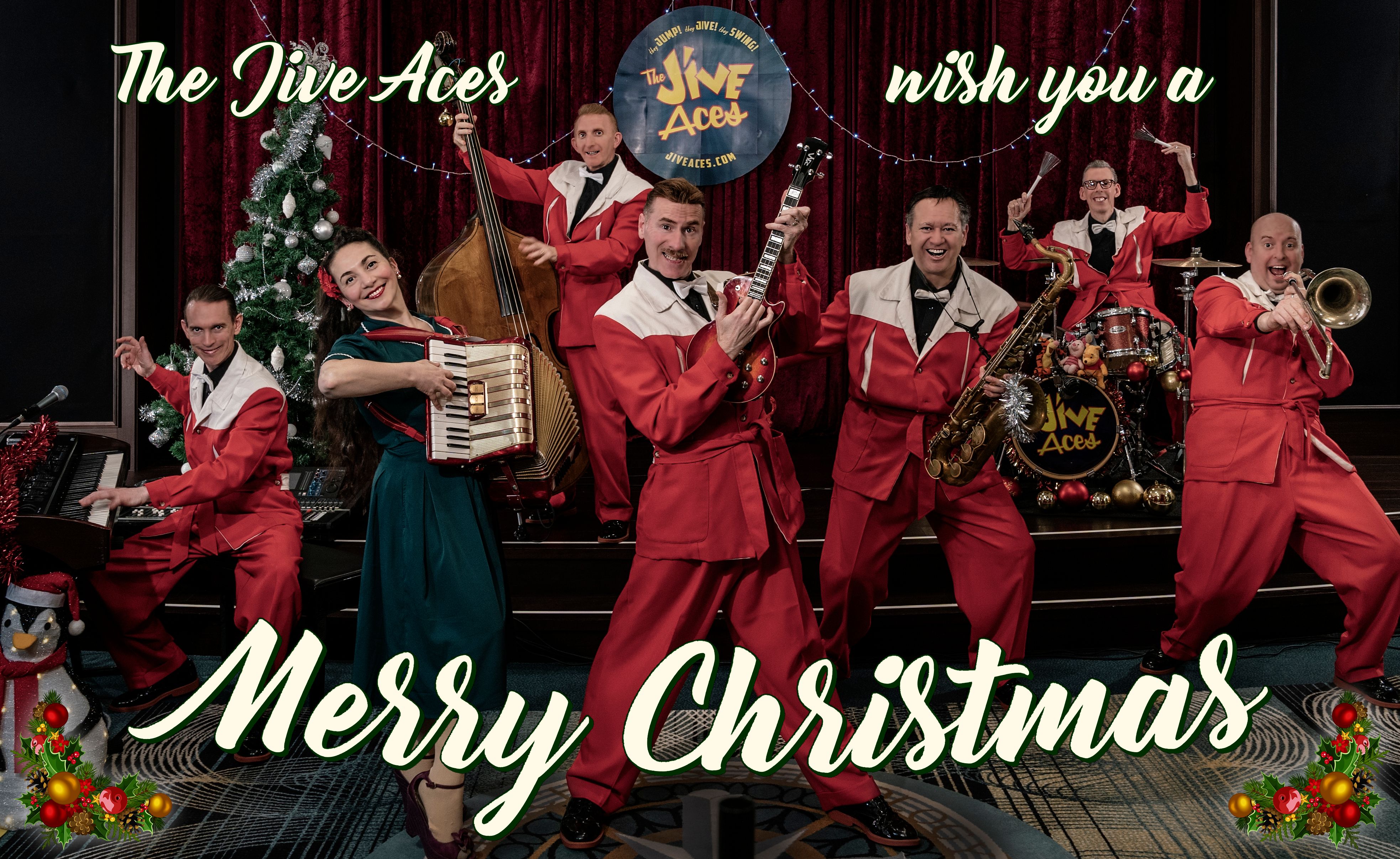 Also, we have a new video out as part of musical shorts on the Scientology TV Network for our version of Jingle Bells. You can watch it here!