UPDATE - Summertime Swing is now SOLD OUT and there will not be any tickets available to buy on the door.
We are working to get next year's date confirmed and will get tickets on sale ASAP. We should be up to full capacity for 2023 as well.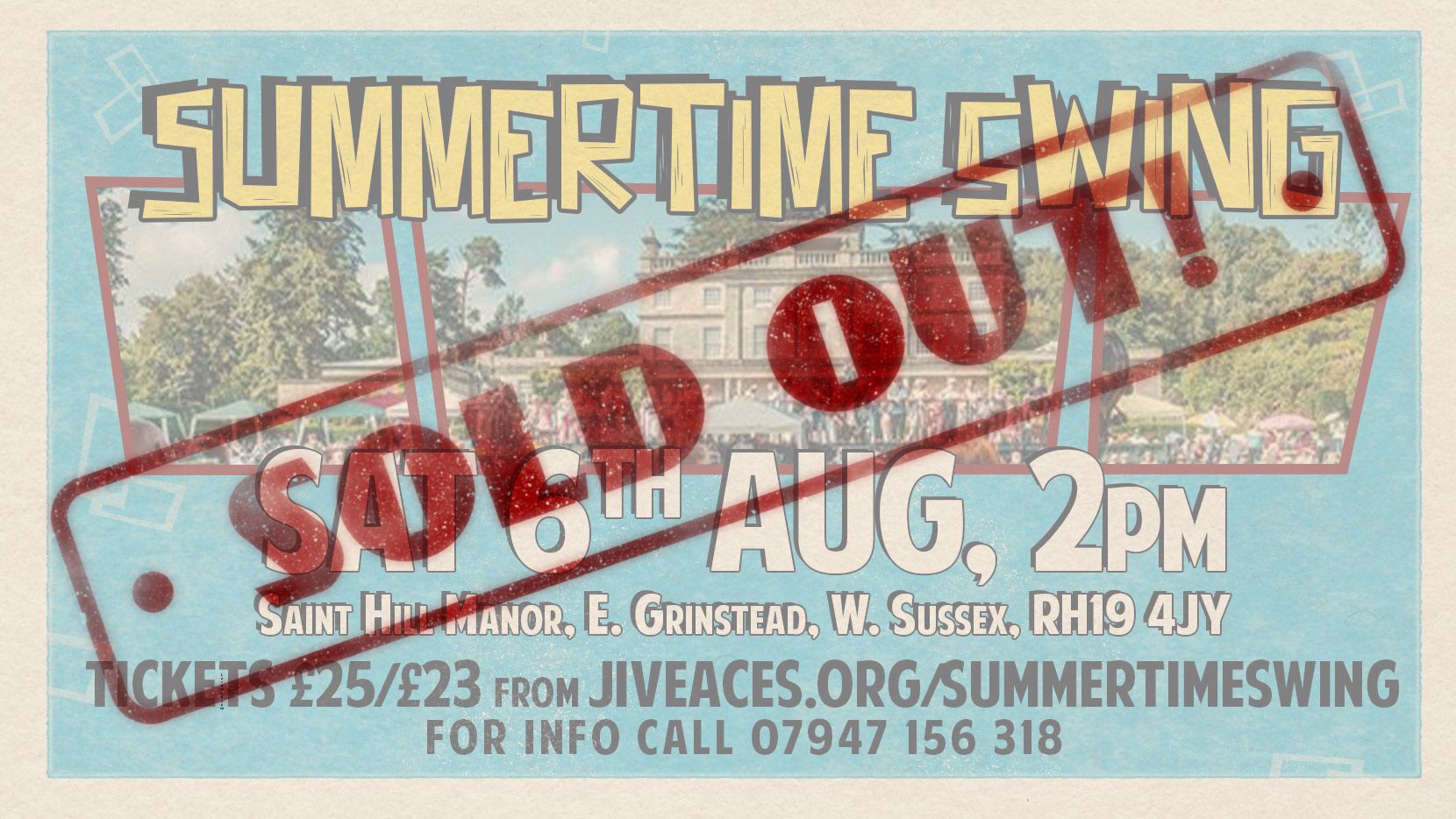 Greetings everyone, 
We have some great news to share and that is Summertime Swing is 100% going ahead this year on Saturday the 6th of August! 
Please note that there will be a limited amount of tickets this year in order to keep you all safe and comfortable. So don't delay, get them today! 
Earlier in the year it was touch and go whether we would be able to go ahead, especially as this is a charity event, but we don't give up that easily. 
In overcoming the adverse effects of the previous two years of the pandemic we came up with a cunning and brilliant plan to make it all happen despite everything and still give you the "Summertime Swing experience", but with something special and exclusive; this year we will be in the lovely meadow next to the manor with special access to the actual Manor terrace and rose garden so you can enjoy the incredible view while supping your tea or champers in VIP style! 
Some of you have had your tickets for over two years so we wanted to let you know first to give you a head start. The space will be more intimate so there won't be room for gazebos however there is much more shade from trees. 
So despite all, we will have the same great event with the same great music in the same beautiful setting of Saint Hill Manor so we can't wait to see you there! 
But once again, remember this year it is a limited, exclusive affair so please don't miss out! 
We are working to confirm the date for next year and this will of course be the full-on festival back in all its glory in 2023. Meanwhile let's get swinging, jiving and rocking for Summer 2022. 
Lastly, the early bird price tickets for only £18 run out at the end of the month so if you need any more or you know any friends who may want to come then please let them know ASAP as the price goes up on the 1st June. Send them to jiveaces.org/summertimeswing. 
All the best and see you soon! 
P.S. All our other dates are at jiveaces.org/tour.