Check out the Summertime Swing poster/flyer designed by Chris Wilkinson who did our last two album covers as well as the Big Jive All-Dayer flyer.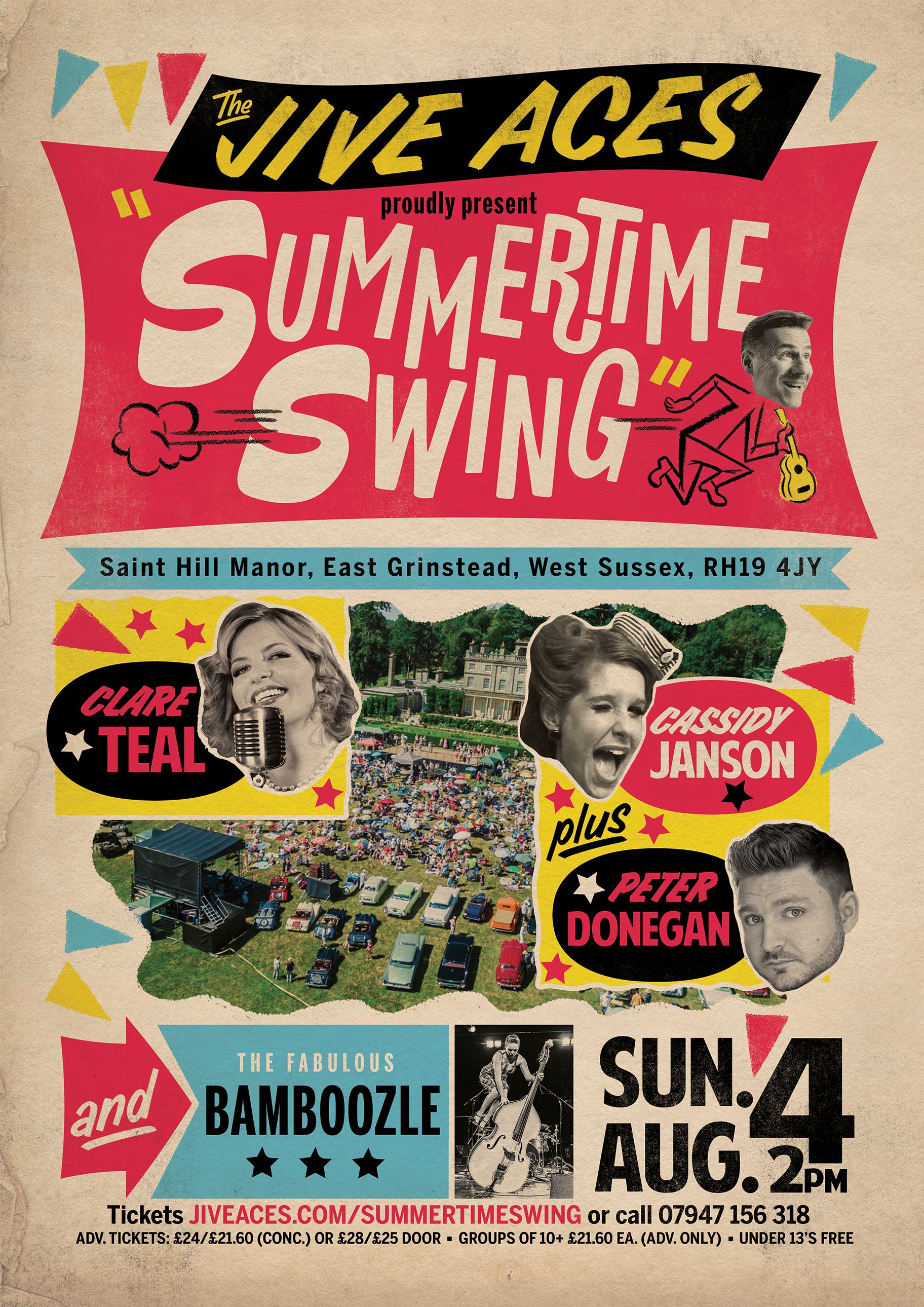 And here is the trailer:
Join us on Sunday 4th August at Saint Hill Manor in East Grinstead, West Sussex for a day of swing, jive, sun and vintage fun with special guests Clare Teal, Cassidy Janson, Peter Donegan and Jim & Serena fro Bamboozle!
Tickets from jiveaces.com/summertimeswing
All proceeds to charity!