Last week we returned to our favourite jazz festival in the world (and we have done many!), the Derry Jazz Festival in Northern Ireland. We have played every edition of this festival except the very first one (only because we didn't yet know each other!) and even participated in the online version during the pandemic's two-year hiatus.
But after three years (two-missed festivals) we came back with a bang and we were heart warmed by the reception of the Derry audiences!
Here we are with the Mayor and festival organiser Andrea in front of the guild hall on the famous Derry walls!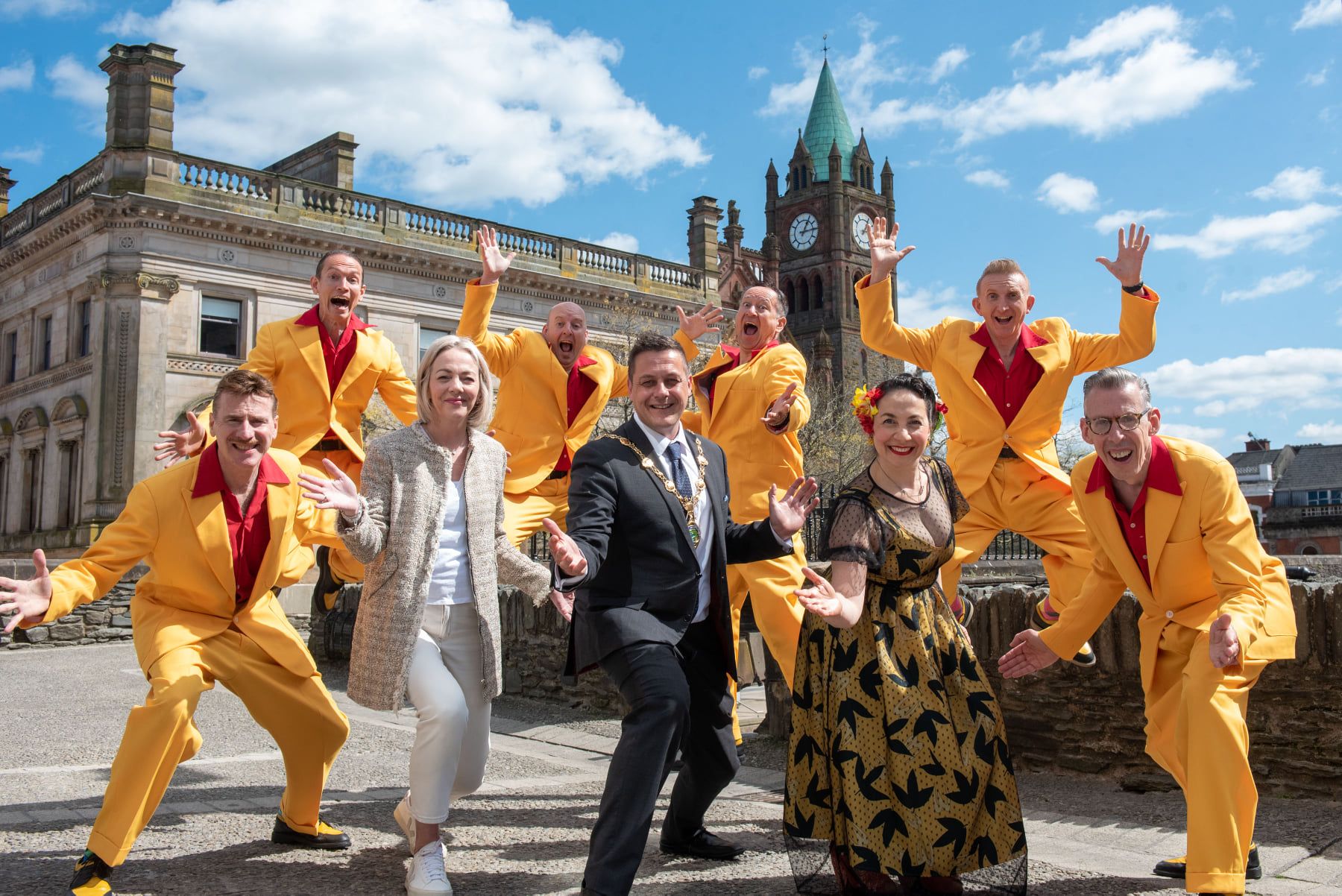 Here is Ken with the big guns!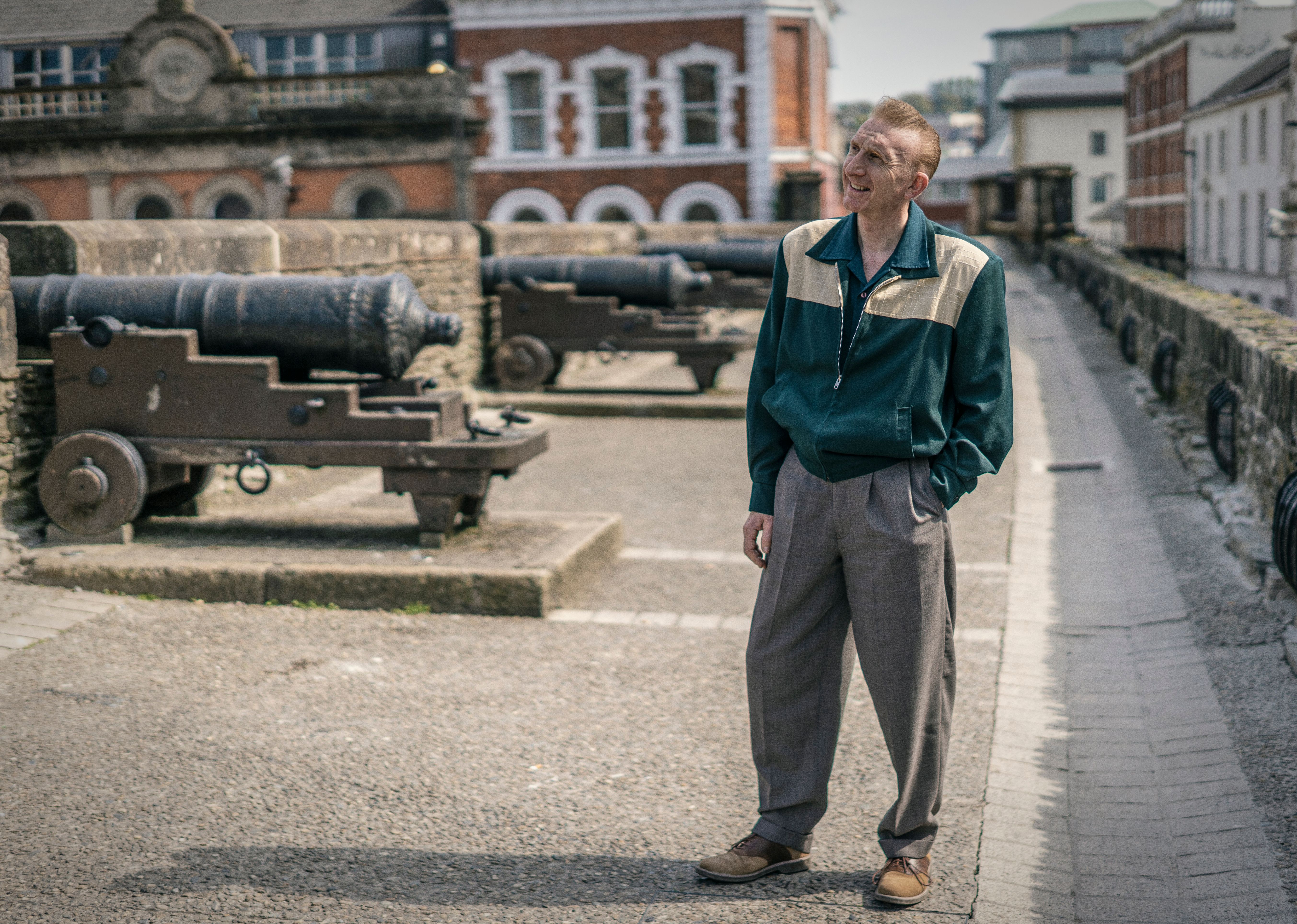 We played seven shows in six days including an incredible show to the kids of Steelestown primary school who are always the most incredibly enthusiastic audiences in the world! It is a great initiative to expose the younger generation to real live music. We had several young people, now in their late teens tell us that they took up instruments after seeing us play at their school when they were young (which made us feel not so young! )
We also got a lot of press coverage over the week, here is a small sampling!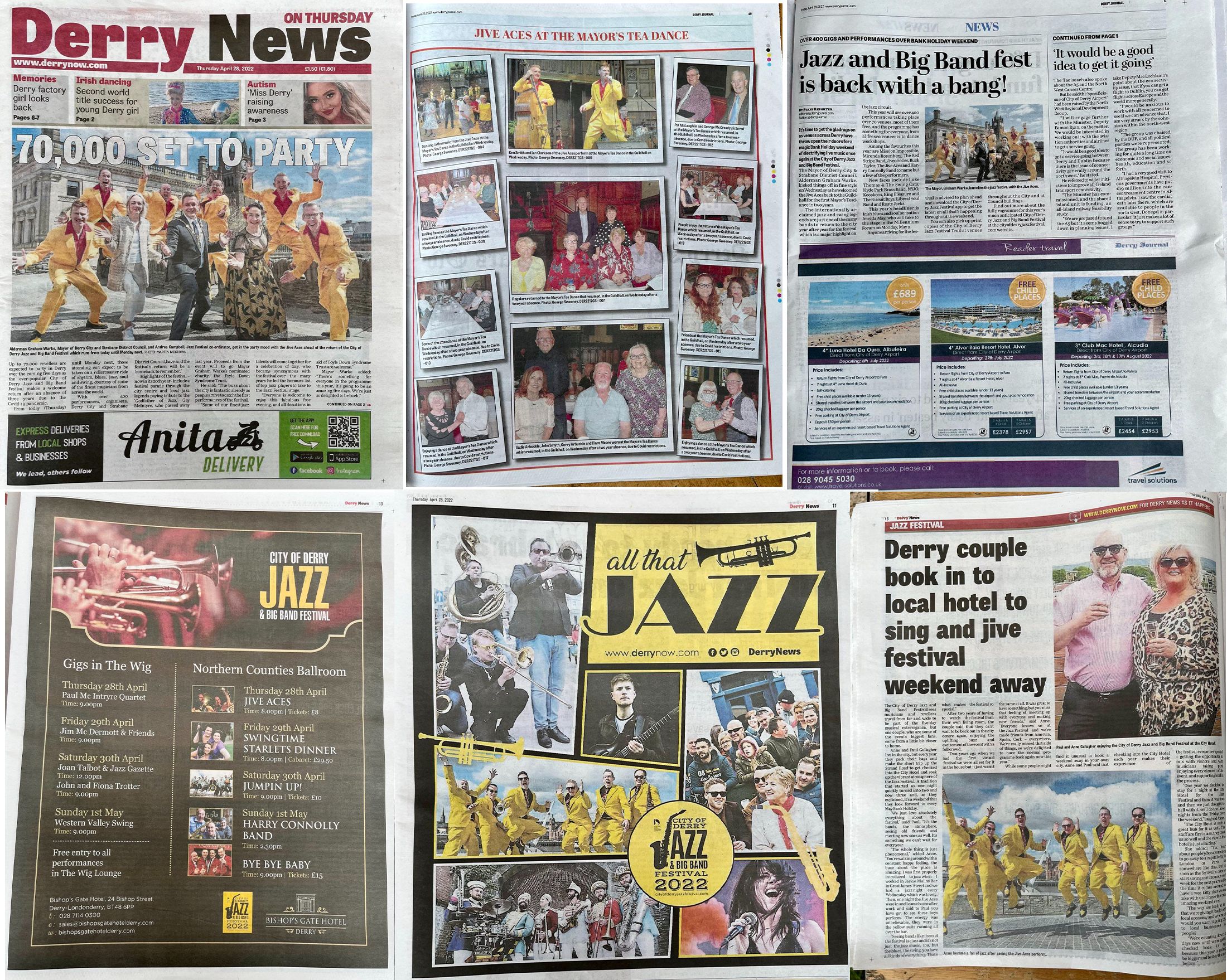 We got to see, meet and jam with great friends and incredible musicians and bands too including the incredible Jumpin' Up from Sicily!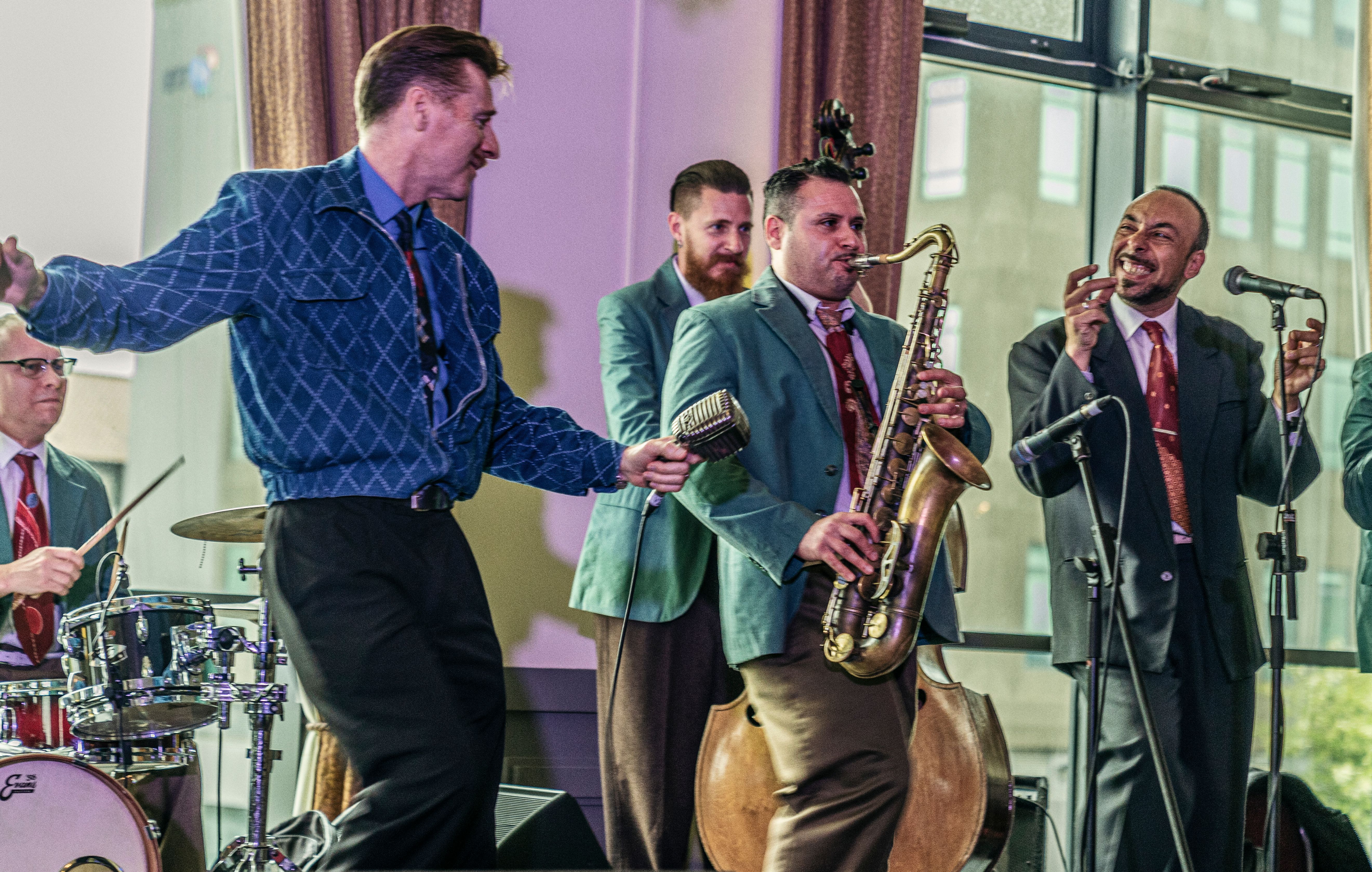 All in all, it was a great trip and we can't wait to be back. We may even be back before next year's festival so watch this space!