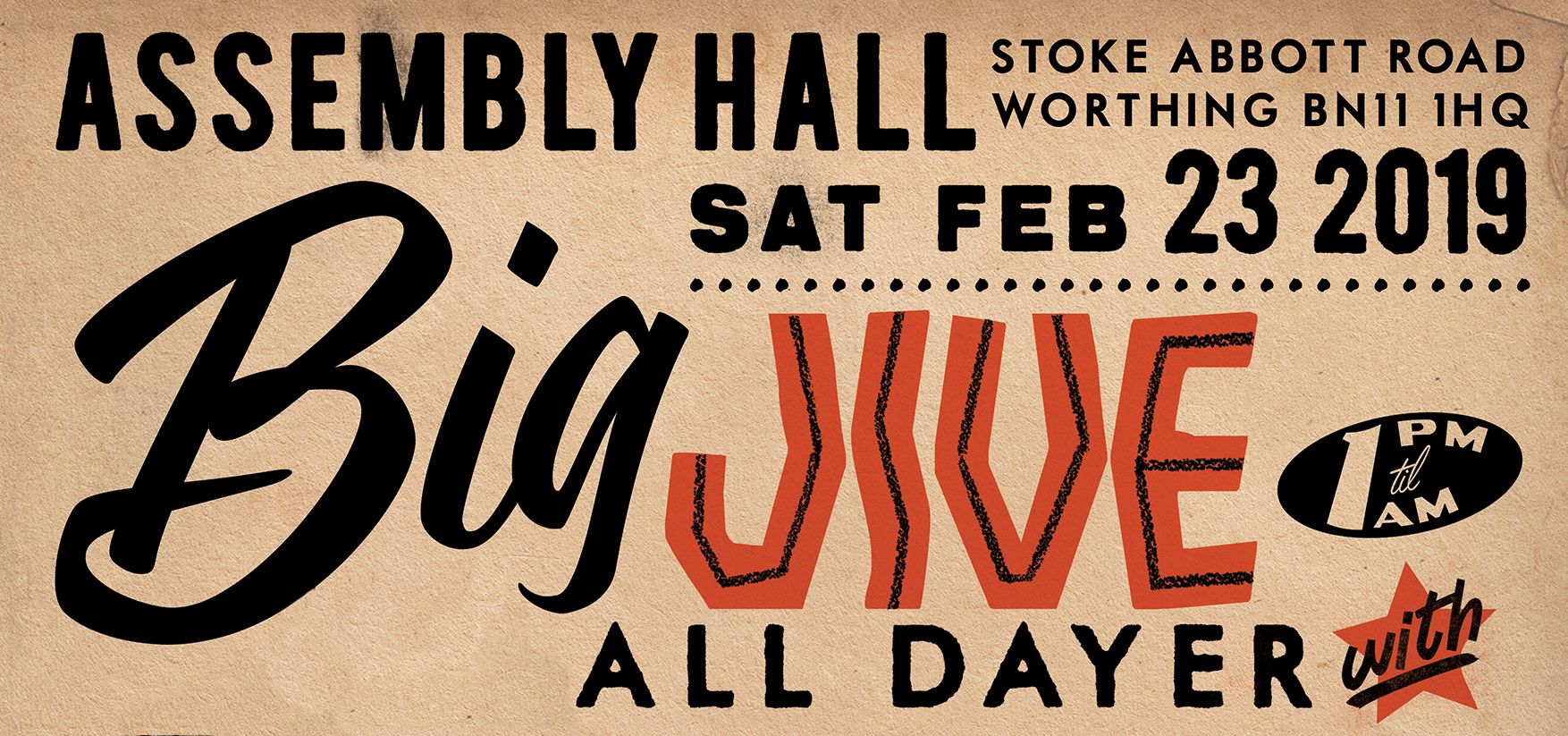 The full lineup has now been announced for the Big Jive All-Dayer 2019 and we have an awesome poster design by Chris Wilkinson who did our last two album covers.
The Jive Aces with special guests
Si Cranstoun and his band
Sister Suzie and the Right Band
JG and the Ultimates
Dylan Kirk and the Killers 
Plus DJs
Voodoo Doll
Mr Jinx
Terry Elliott's Sentimental Journey 
Plus stalls and bar and food all day (and night)!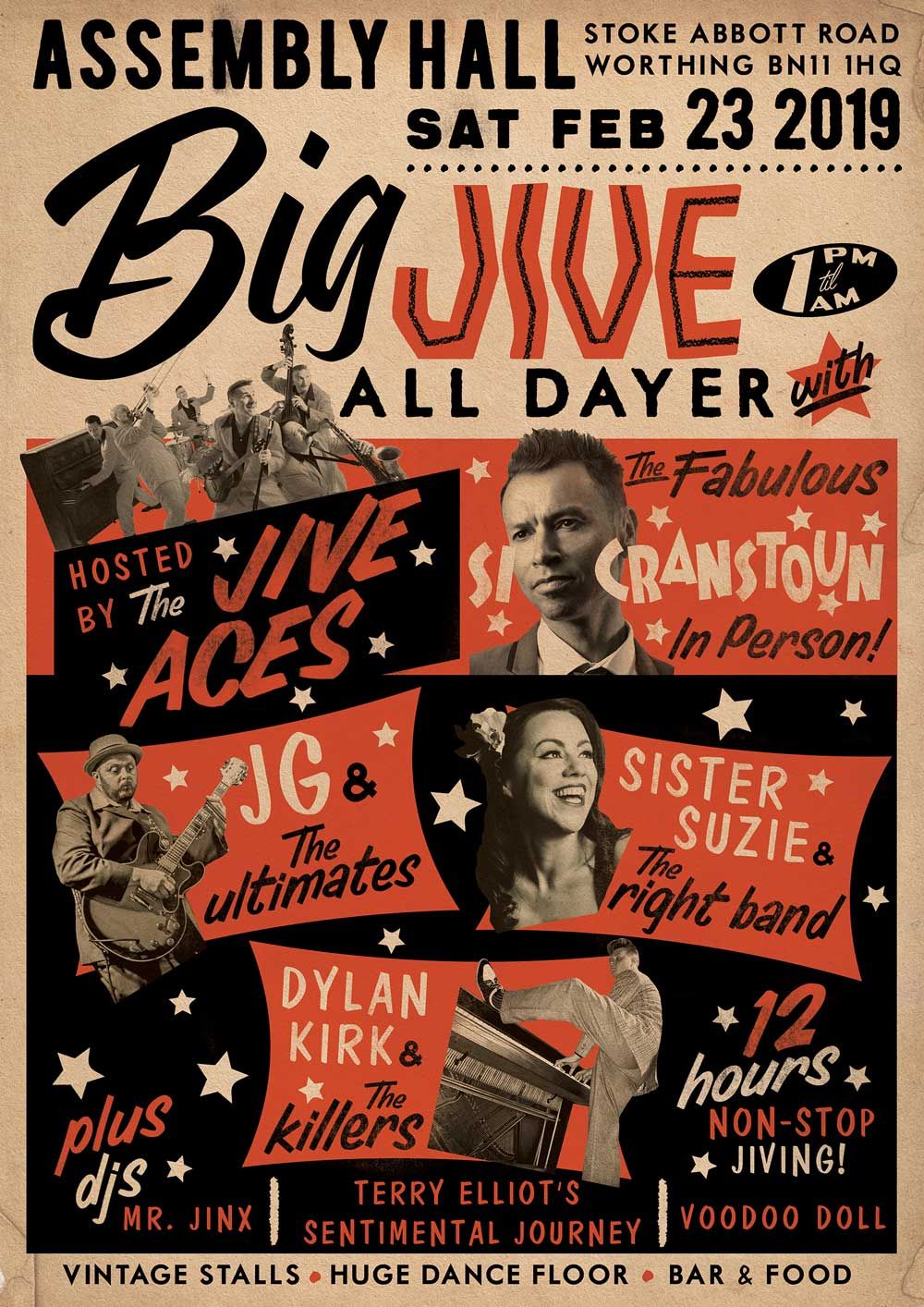 We'll also have the posters on sale on the day that you can get signed by the artists as well as limited quantities of the following T-shirt.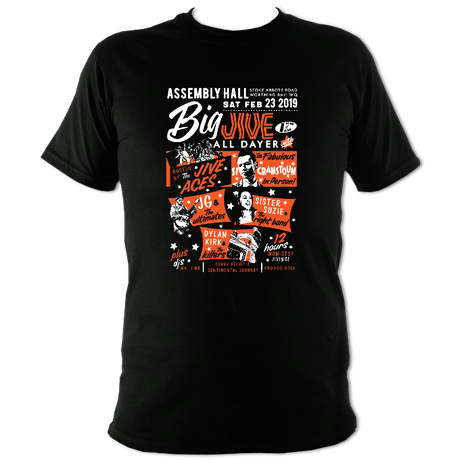 Early bird tickets end 1st October so get them quick from HERE!