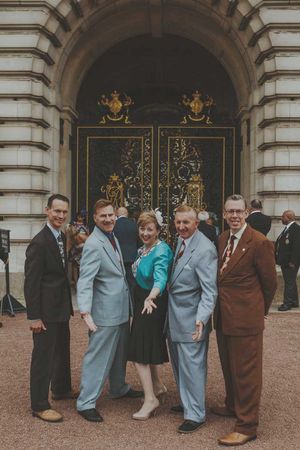 Yesterday we were honoured to be invited to a tea party at Buckingham Palace due to our fundraising efforts throughout the year for the Not Forgotten Association, mainly from Summertime Swing.
We were even listed in the top fundraisers in the brochure!
HRH Prince Harry was on hand to meet and greet the veterans and we met a whole host of people including Tony Blackburn, Fatima Whitbread, Aled Jones and more!
It was an amazing event with over 2000 people, veterans, contributors and supporters of the charity and celebrities.
To see the full gallery, CLICK HERE!