Wow, over 1,500 people at Summertime Swing! Highest ever by a long way and we have raised a LOT for The Not Forgotten Association and other local charities. Still counting the pennies so update soon!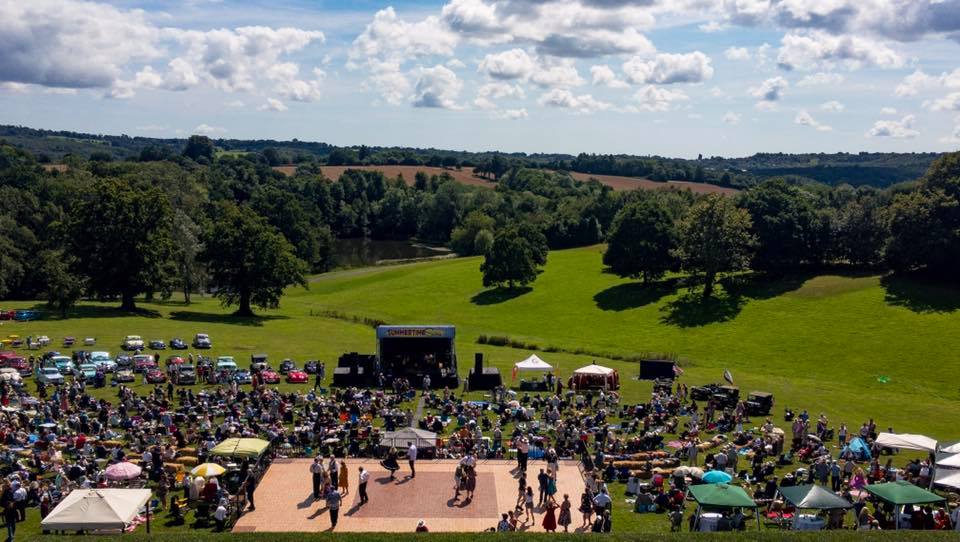 So many people to thank! Our artists: Mike Sanchez, Peter Donegan, Cassidy CJ Janson, Rebel Dean and Miss Amy Baker plus DJs Eight-Beat Mac & Swing Out Si. PA from Novum Audio Visual Limited, stage from Event Hire Professionals Ltd, live recording from Offslip - Live Band Recordings, video from SlingShot Productions. 

All the car owners, stall holders and volunteers Graham, Lauren, Richard, Val, Emilio, Gill, Roger, Andy and anyone else we have forgotten. Anyone that put out flyers or have the event a plug, especially Peter who sold a bunch of tickets! 
Big thanks to the staff at Saint Hill Manor for sponsoring and hosting the event! 
Pics soon (when we get back from Scotland, Columbia and Denmark!).
For anyone that attended, please fill out our feedback survey so we can improve for next year! https://www.surveymonkey.co.uk/r/NTHTX89