We have finally finished counting everything up and all in all, it was the biggest and best Summertime Swing in the 13 years we have been putting it on! Roughly 1,600 people were in attendance which is 400 more than last year! We raised a whopping £20,000 for charity which will be going to the Not Forgotten Association and other local charities to be presented in October so thank you to everyone that came, helped and supported the event in any way at all!
Thanks to our artists; Mike Sanchez, Peter Donegan, Cassidy CJ Janson, Rebel Dean and Miss Amy Baker plus DJs Eight-Beat Mac & Swing Out Si and also Viv The Spiv for MCing! PA from Novum Audio Visual Limited stage from Event Hire Professionals Ltd, live recording from Offslip - Live Band Recordings, video from SlingShot Productions and dance floor from Dance Floor Hire Direct.
Volunteers Graham, Lauren, Richard, Val, Emilio, Gill, Roger, Andy, Hannah, and anyone else we have forgotten. Anyone that put out flyers or have the event a plug, especially Peter who sold a bunch of tickets! A HUGE thank you to the staff at Saint Hill Manor for sponsoring and co-hosting the event with us!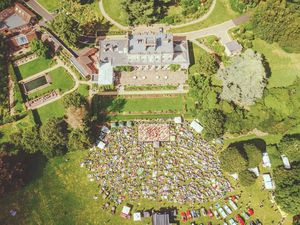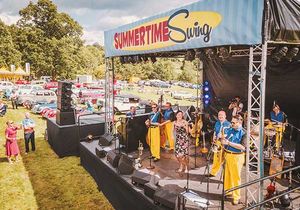 See the full gallery of pictures on the Summertime Swing page! 
Summertime Swing 2018 is tentatively scheduled for Sunday 5th August 2018 so put it in your diaries!