This week we head off to the Emerald Isle, first to Dublin and then to one of our favourite festivals for the 15th year running, The City of Derry Jazz Festival!
The first show in Dublin on the 28th April is a community show and local charity fundraiser. Check out the trailer below and get tickets by clicking HERE!
Then we're off to Derry again with a slew of guests artists in tow so there's a reason to not miss a single one of our performances there!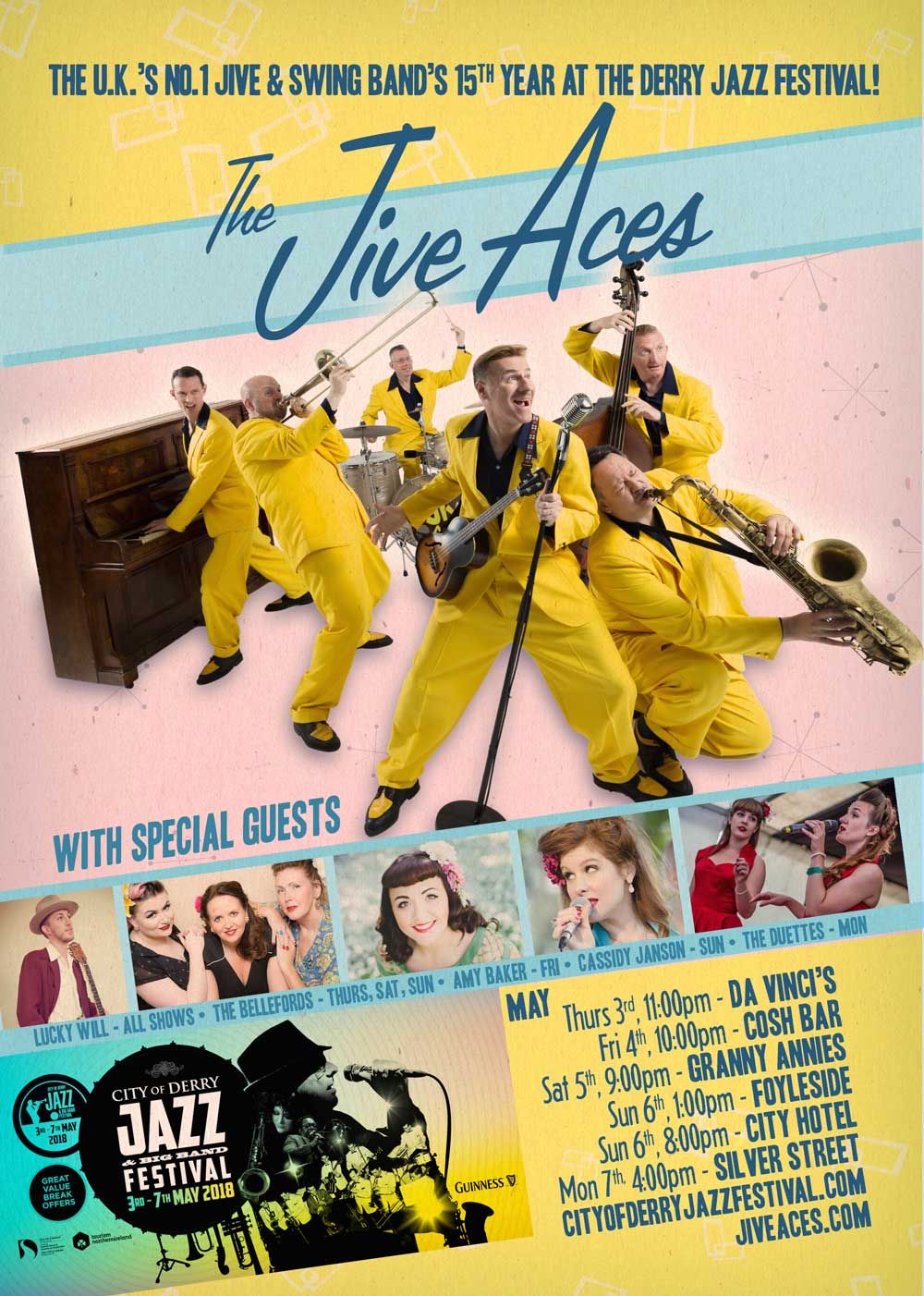 See you there!