In case you missed us on BBC Radio London, here is the link to listen to the show. We're right at the beginning after the news (skip forward to about 3:30 in!). We had guest singer Noelle Vaughn with us and none other than Phil Crosby Jr (grandson of the legendary Bing Crosby happened to be in town and showed up as a surprise, what a riot!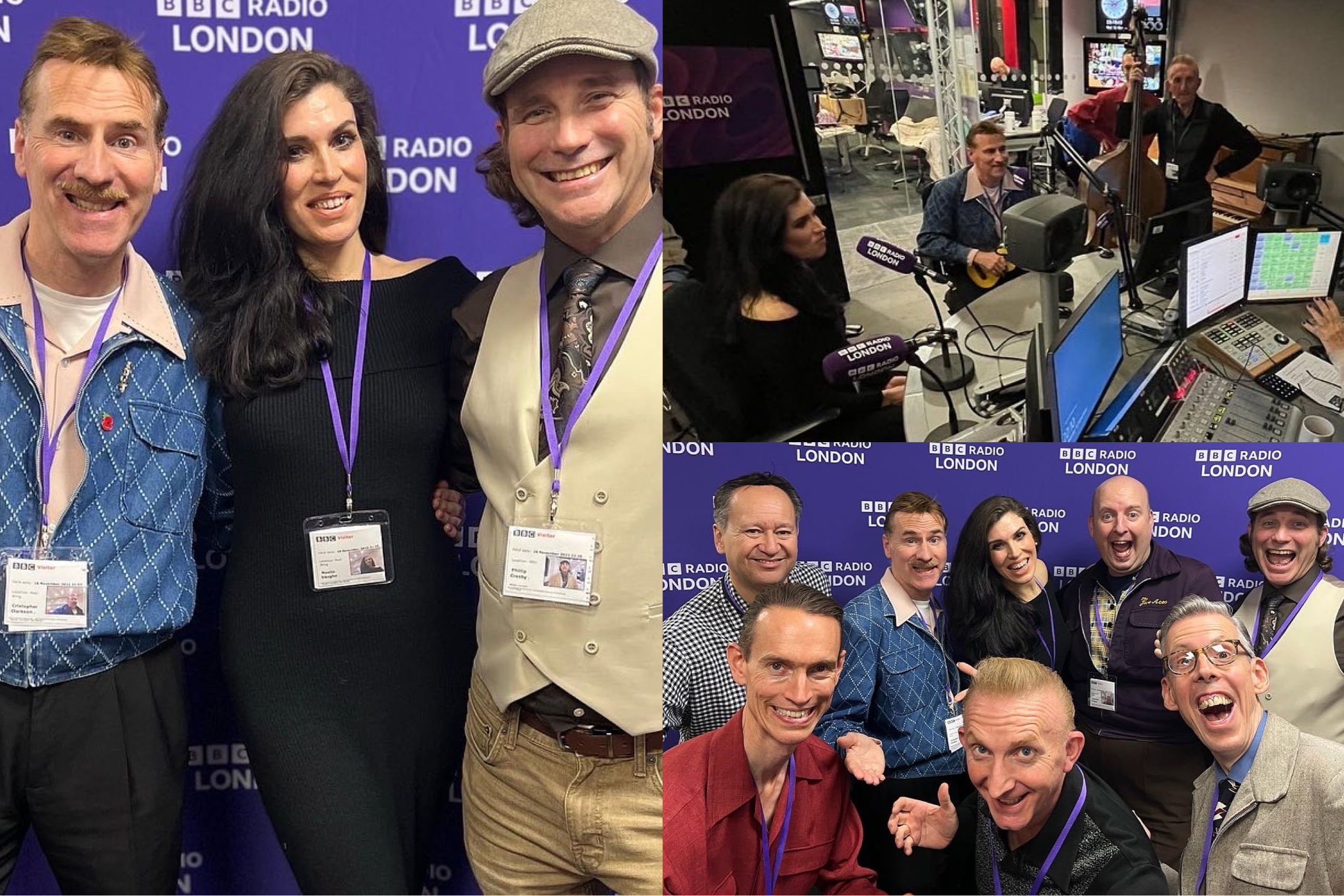 Here is the link >> bbc.co.uk/sounds/play/p0d87twr
Keep an eye on our socials for more announcements about radio appearances soon!