We have now come to the end of our stint in the USA and fly back home tomorrow. We had one last epic fling in Florida with Swing Gang Tampa Bay and had a great bunch of official and unofficial guest performers including Annemarie Rosano who flew down from NYC, Tabby and Alison and even Elan from Tel Aviv singing and playing trombone who we last had the pleasure of performing with over 20 years ago when we visited Israel!
We'll be back in the USA in April for some familiar and some brand new venues from Florida to New Mexico to California (North and South) and even New Orleans! Check the gig guide for info.
Meanwhile it's back to Blighty for our Big Beat Revue tour including the Aldwych on the 10th Feb, The Big Jive All-Dayer on 23 Feb and much more!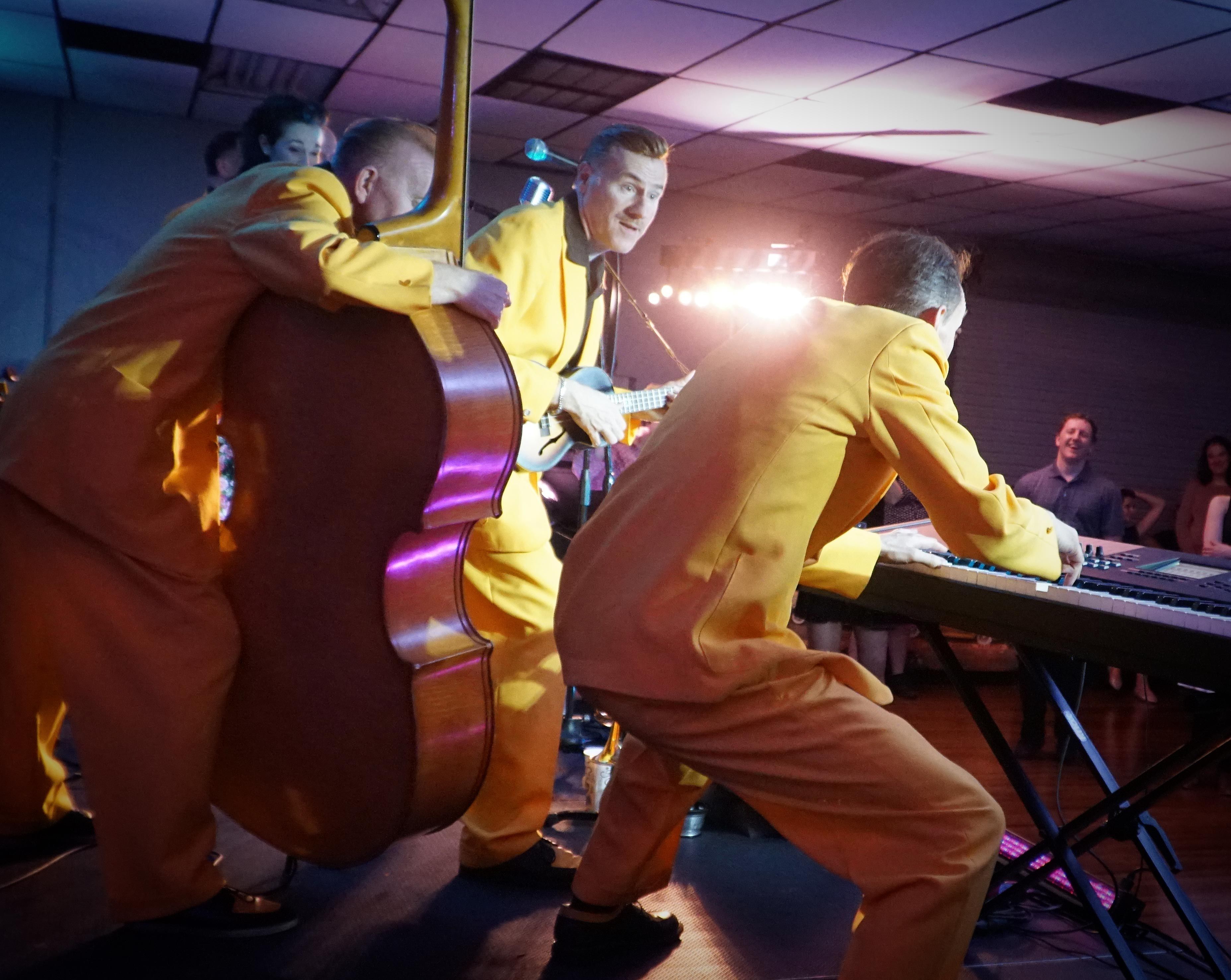 Thanks to Spacy Ship for the pic!